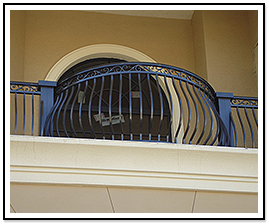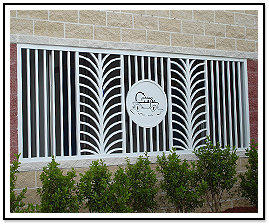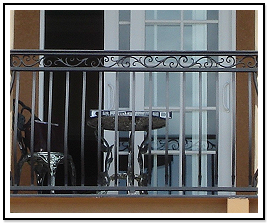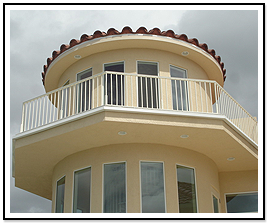 Ornamental Railing and Metal Designs
---
---
AMD Ornamental specializes in Custom. Custom Straight and Stair Railings, Louvers, Bahama and Colonial Shutters, and Entry and Drive Gates. Our products reflect the personality of you, our customer. If you have a specific design in mind, give us a call. We will do everything possible to make that design a reality.
Balcony and Loft Railing
From basic welded to the most elaborate hand forged railing, we do it all. Our highly skilled team will expertly design and build a balcony or loft railing that is not only functional but reflective of your unique style.
Deck Railing and Exterior Railing
Here in Florida, we love our waterfront decks. What better way to enjoy the view than to incorporate glass or cable railing into your design? Both are surprisingly affordable, and enhance the view you moved here for! Your deck railing should be as attractive as the interior railing of your home. Let us design and build railing that reflects your distinct style.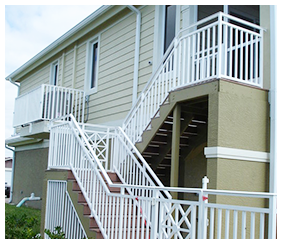 Stair Railing
We take pride in providing the finest stair railings, with designs ranging from basic welded to fine imported Italian scrolls. As always, we incorporate our fine workmanship with the most beautiful designs to produce the best the area has to offer.
Windows and Doors
Decorative window and door products are the finishing touch for any stylish home. We provide custom Bahama shutters for your beach-style home or popular Colonial shutters for a more traditional look. We also design custom transom and door panels to make your entry stately and sophisticated.
AMD Ornamental LLC
918 SE 9th Lane, Unit A
Cape Coral FL 33990
Phone: (239)239-458-7437 License #SCC131150790
Copyright © 2021 All Rights Reserved. Advanced SEO and Website by BuyMoreSales.com