Cable, Horizontal, Glass Railing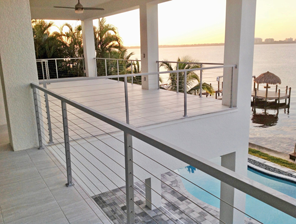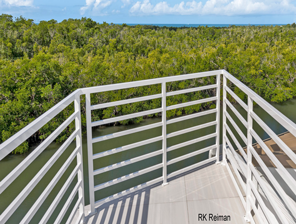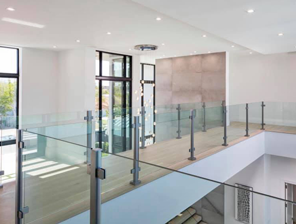 Cable railing, glass railing, loft railing, and stair railing is professionally crafted in our shop and installed in SW Florida's most luxurious homes. AMD Ornamental is known for stylish spiral staircases, innovative stair railing and staircase designs. Call AMD Ornamental 239-458-7437 to design your railing masterpiece.
Exterior and Deck Railing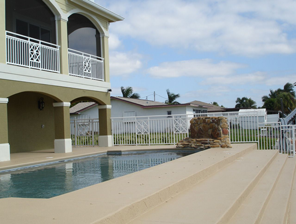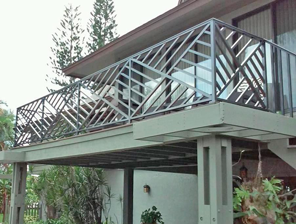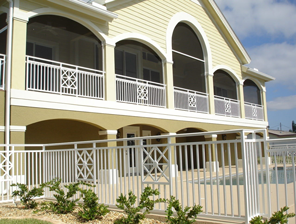 Deck Railing, Balcony Railing and Pool Deck Railing should reflect your good taste and compliment your homes' unique style. From the carefree feeling of Key West Style Railing to a sophisticated Mediterranean Railing or an elegant hand forged design, let your Deck, Balcony and Pool Deck Railing add to your home's style. Contact AMD Ornamental for Exterior and Deck Railings 239-458-7437
DECK AND EXTERIOR RAILING GALLERY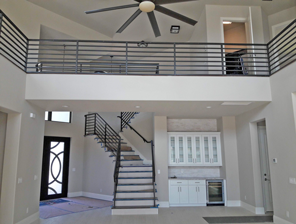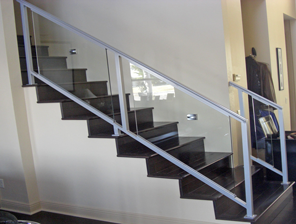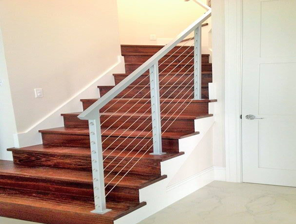 Classic Staircase Railing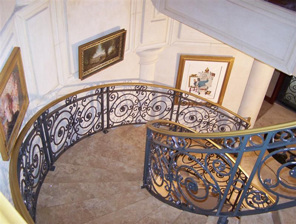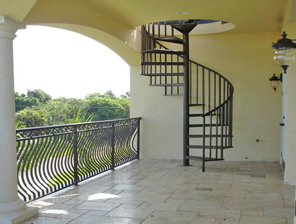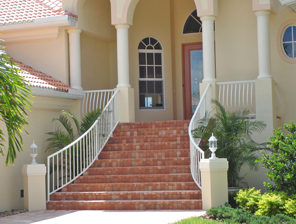 Stair Railing isn't just functional, it also continues the ambience of the home's unique style, transitioning from public to private areas of the home. From the most elegant Classic Stair Railing to the modern lines of Horizontal railing, Glass railing, and Cable Stair Railing, let AMD Ornamental help create that tasteful transition in your home. Contact AMD Ornamental for glass stair railings, spiral staircase stairs, staircase railings, metal cable railings, and horizontal stairway railings CALL 239-458-7437
Metal Shutters and Louvers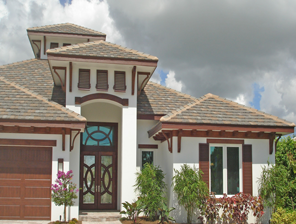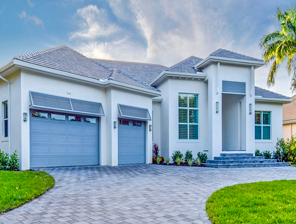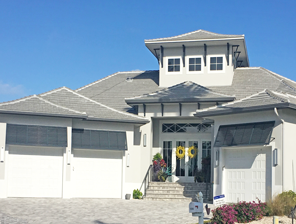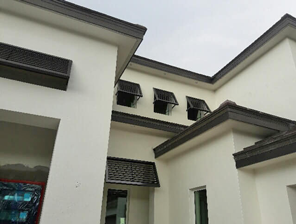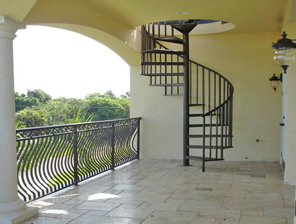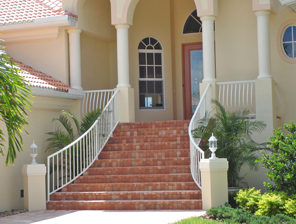 AMD Ornamental is a custom metal fabricator that builds and installs decorative metal shutters and louvers for single family homes and high end home builders in Marco Island, Naples, Bonita Springs, Estero, Cape Coral, Fort Myers and Port Charlotte. Decorative shutters and louvers add to a more elegant façade. As a local company who is in sync with local design trends, AMD Ornamental can provide you with shutter and louver design pictures, ideas, and answer any questions you may have about shutters and louvers in SWFL. CALL 239-458-7437
Not only are Bahama shutters decorative, they can also provide a level of privacy that is important to any homeowner. All our shutter products are available in a wide selection of colors, most without an upcharge. We can help find the color to enhance and compliment your home exterior.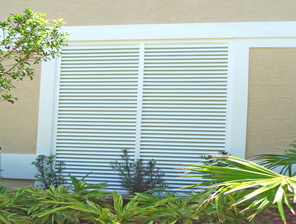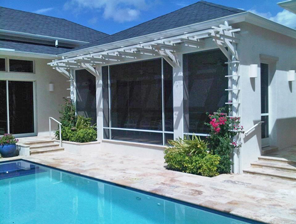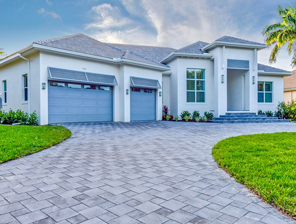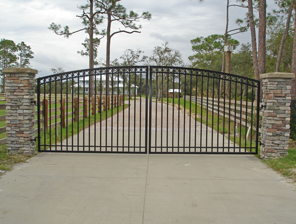 AMD Ornamental also creates metal Louvers, Trellis, Metal Shutters, and Metal Gates. CALL 239-458-7437
Exceptional Ornamental Products
Serving All of Southwest Florida

At AMD Ornamental our goal is to deliver to our customers the highest quality ornamental products available at competitive prices.
We specialize in exquisitely designed and finely crafted metal products. Our products appear in many of the finest homes and businesses in Southwest Florida.
Our designer and master fabricator Mark Christian has been crafting these works of art for more than 25 years in SW Florida. He has earned the reputation of being one of the premier craftsmen in the area.
We would love to create a masterpiece for you. If you can imagine it, we can build it. We would like to add your name to the list of our many satisfied customers who demand our impeccable quality.
AMD Ornamental also provides an on-site machine shop for our customers' needs.
Please take your time to view our extensive photo albums. If you see something you like, give us a call for a design appointment.
Contact us to make your dream into a reality.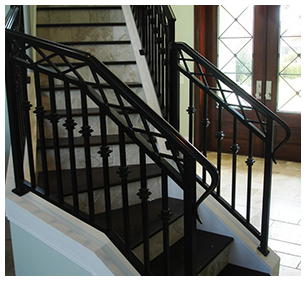 AMD Ornamental is operated by two renowned local tradesmen, Mark Christian and Dennis Makowski. Together, they've teamed up to design and build some of the most innovative structures throughout Southwest Florida.
A long-standing creative force in the local market, Mark Christian has served clients in the area for over 30 years. His work can be seen in the most exclusive areas, including Marco Island and Naples' Port Royal. Dennis Makowski is a toolmaker by trade who brings over 30 years of excellent craftsmanship and immense experience to AMD Ornamental. Today, the two operate a weld and machine shop, where they eagerly take on even the most challenging fabrication, machining, and repair projects.
---
We Donate To: Local Law Enforcement, The Children's Hospital, Veterans Homeless Shelter
---
Our Mission
Our mission is to serve the community by providing the utmost in quality and service in the most economical manner.
We strive to give our clients the best customer service, product, and follow-up in Southwest Florida.
Contact
Thank you for your interest. For questions or comments, please use the information
below. We look forward to hearing from you soon.
---
Phone
239-458-7437
Hours of Operation
Office: Monday - Friday, 8:00 AM - 5:00 PM
Shop: Monday - Friday, 7:00 AM - 3:30 PM
---
Follow Us On
---

Service Area
Lee, Collier, & Charlotte Counties
Address
918 SE 9th Lane, Unit A
Cape Coral, FL 33990
---
AMD Ornamental LLC
918 SE 9th Lane, Unit A
Cape Coral FL 33990
Phone: (239)239-458-7437 License #SCC131150790
Copyright © 2022 All Rights Reserved. Advanced SEO and Website by BuyMoreSales.com